Transform your dog training business with our game-changing software, converting qualified leads into customers effortlessly.
Never leave a potential customer behind again!
Centralize ALL client communication.
Capture & Nurture interested dog owners into real Sales with Ease.
Boost your reputation with a surge of Positive Reviews.
Our team of experts has over 56 years of combined experience in the pet industry, including franchising, dog training, grooming, day-care, boarding, retail pet food, and supplies.
At PetBizExperts, we're not just a software company – we're pet professionals, just like you. That's why we understand the unique challenges faced by dog trainers and are dedicated to helping you achieve your business goals.
We conducted a survey focused on new dog owners searching for dog training services and found a common problem – the majority of them never heard back from the dog training companies they reached out to.
It's time for that to change. With Pet Biz Experts, you'll have the tools and support you need to connect with potential customers and grow your business. From nurturing leads to closing sales, our software is designed to help you succeed.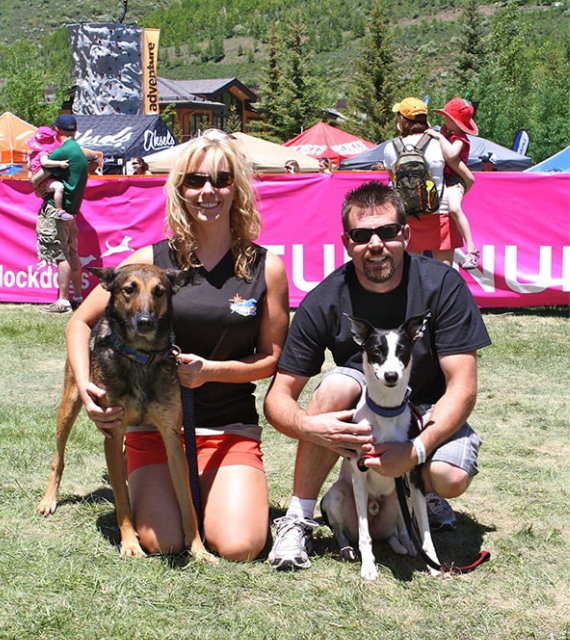 Powerful Elements of The Pet Biz Experts Software
Pet Biz AI (Our trademarked AI Auto Responder)
Increase Your Sales Conversion Rate
Manage ALL Client Communications in a Single Place
Built In Email and Text Follow-ups (Nurture
Transform your Customer Service with the power of Pet Biz Experts software. Say goodbye to the mundane and hello to the INCREDIBLE.
How it works:
Say goodbye to missed opportunities and hello to a seamless customer journey. Our innovative software ensures that every potential customer, no matter how they reach out, is nurtured and engaged with your business like never before. With automatic lead nurturing, consultation scheduling, and follow-up, you'll never leave a lead behind again. Transform the way you interact with your customers and set your business up for success. Experience the power of Pet Biz Experts and take your customer service to the next level.
Unleash The Power Of Your Dog Training Business With Software Made Just For You.
At Pet Biz Experts, we understand the unique challenges faced by dog trainers. That's why we've crafted a software solution that's designed and developed BY dog trainers, FOR dog trainers.
We're passionate about helping entrepreneurs like you succeed in the dog training industry.
With our tailored solution, you'll have the tools and support you need to nurture leads, close sales, and grow your business in a sustainable way. Say goodbye to generic, one-size-fits-all solutions and hello to software that's made just for you and your business.
With a wealth of industry experience and a proven track record of working with countless successful dog trainers, we've created our game-changing software solution that delivers results.
Say goodbye to the frustration of chasing leads and hello to software that does the heavy lifting for you. Our software is backed by our expertise in the dog training industry and is tailored to the unique needs of dog training businesses.
Join the ranks of successful dog trainers and experience the power of a software solution that's tailored specifically for your needs.
Start your journey to success today….
Treat Your Business Like Your Pet
Feed It
In order for your business to grow and prosper, it must be fed. It must have qualified leads that are regularly converting into ideal paying clients. Pet Biz Experts will help you book consultations and close sales!
Train It
Train your business to better support your customers while also making things easier and more efficient for your team! Our Software is designed FOR dog trainers and aims to provide automated solutions including a AI Responders.
Nurture It
Our proven nurture formula helps you educate prospects, build awareness, and gain trust….and our system works effortlessly. Never leave a customer inquiry behind when you have Pet Biz Experts on your side!
How it works:
Essential steps for growing your dog training business to new heights.
Schedule a Demo
Ready for a high-pressure sales call? Neither are we. Schedule a 1:1 Demo to see if we're a fit for each other and discuss how our software can help you reach your goals & fit your budget.
Capture and streamline your client communications all in one place!
Engage with customers from one easy-to-use platform (mobile app & desktop) – eliminating the need for multiple communication software systems.
Grow your business with an enhanced sales process.
Utilize our Sales Pipeline along with Lead Capture and Nurture automation.
Boost your visibility and attract new customers.
Positive Reviews help you show up at the top of search results, plus make you look more attractive to prospective clients. Our system allows you to easily generate and strategically send review requests to your preferred customers.
And the most important thing...
Having more time. When you utilize our software, you spend less time behind a monitor or on a phone, and more time doing what you enjoy.
Most Popular Software Features
Discover the game-changing features that have made Pet Biz Experts the top choice for dog training professionals.
Included with ALL of our Packages
Communication, Reviews & Reporting
Bring all of your communication into one place.
Build stronger relationships with customers.
Minimize the number of external softwares you currently use, streamlining your tools.
Generate and strategically send Review Requests
Reporting: Call Reporting, Appointment Reporting, Referrals, Google, Facebook, Organic
Integrations: Google Calendar, Stripe and more
'Getting Started' Video Series
Twice a week check-in for 1 month
Monthly Q&A call for 6 months
Dedicated Client Success Manager
Lifetime 1:1 onboarding for new staff
Choose The Package That Works Best For You
Save up to $1,668/year with the 'Executive' package
ASSOCIATE
ENGAGE WITH CUSTOMERS FROM ONE EASY-TO-USE PLATFORM (MOBILE APP & DESKTOP) – ELIMINATING THE NEED FOR MULTIPLE COMMUNICATION SOFTWARE SYSTEMS. ALL INCOMING COMMUNICATION WILL POPULATE INTO YOUR SYSTEM.
Normally $147/mo
$127/mo
(Save $240/year)
Integrate ALL Communication: Phone*, SMS*, Email**, Facebook, Instagram & GMB
Tailored Email & SMS Templates
PROFESSIONAL
BENEFIT FROM EVERYTHING IN OUR ASSOCIATE PACKAGE, PLUS SAVE TIME & BOOK MORE LEADS WITH A FULLY AUTOMATED CONSULTATION BOOKING CALENDAR, A SALES PIPELINE & BASIC, AUTOMATED LEAD NURTURE.
Normally $247/mo
$227/mo

(Save $240/year)
Integrate ALL Communication: Phone*, SMS*, Email**, Facebook, Instagram & GMB
Tailored Email & SMS Templates
Basic Automated Nurture for New Leads
EXECUTIVE
FURTHER DRIVE GROWTH IN YOUR BUSINESS. EVERYTHING IN OUR PROFESSIONAL PACKAGE, PLUS LEVEL UP YOUR SALES AUTOMATION WITH POST CONSULTATION NURTURE, ENHANCED SALES PIPELINE & MUCH MORE!
Normally $447/mo
$308/mo
(Save $1668/year)
Integrate ALL Communication: Phone*, SMS*, Email**, Facebook, Instagram & GMB
Tailored Email & SMS Templates
Advanced Automated Nurture for New Leads
Advanced Post Consultation 'Sold' Nurture (Client Onboarding)
Advanced Post Consultation 'Not Sold' Nurture
*Our phone call and SMS (text) integration allows you to make and receive calls, record calls as well as well as send automated and custom text messages to your clients through your Pet Biz Experts System. This feature is a pay-as-you-go-basis, based on volume. Wholesale rates apply (average monthly cost is $15-$30)
**Our software includes integration with Lead Connector-Email for email service, which is available for a small fee of $0.675 per 1000 emails. With Lead Connector-Email, you can send marketing emails, automated messages, and targeted campaigns to your customers and prospects all through your Pet Biz Experts system. Our pricing for email service is lower than most major SMTP providers, with MailGun charging $0.80 per 1000 emails. On average, a typical dog training company would only pay around $10 per month for email service. Please note that integration with Lead Connector-Email is required for email service.