Transform Your Pet Business with Our Game-Changing Software 🚀
Our revolutionary software not only captures and nurtures leads, but also streamlines your operations, freeing up valuable time for you.
Business Phone on Steroids! 
Experience the ultimate combination of achieving your business goals while gaining more time for what matters most. Trust Pet Biz Experts to transform your pet business into a powerhouse of success.
Discover how our solutions can elevate your pet business.
Meet Brains Behind Pet Biz Experts
Lianne & Bret
Introducing the dedicated team at Pet Biz Experts – a group of seasoned professionals with over 56 years of combined experience in the pet industry. From franchising to dog training, grooming to day-care, boarding to retail pet food and supplies, our diverse expertise empowers us to provide comprehensive solutions that can elevate your dog training business to new heights.
At Pet Biz Experts, we understand the unique challenges faced by pet professionals because we are pet professionals, just like you. We are passionate about helping you achieve your business goals and overcome the obstacles in your path.
Through our extensive research, we discovered a common problem faced by new dog owners searching for dog training services – a lack of responsiveness from the companies they reach out to. We believe it's time to change that.
With Pet Biz Experts, you gain access to more than just software. We provide you with the necessary tools, support, and guidance to effectively connect with potential customers and grow your business. From nurturing leads to closing sales, our solutions are meticulously designed to empower your success.
Through our cutting-edge software, we offer a comprehensive suite of solutions tailored to meet the specific needs of dog trainers like you.
Partner with Pet Biz Experts and let us help you unlock the full potential of your dog training, grooming, daycare or pet sitting business.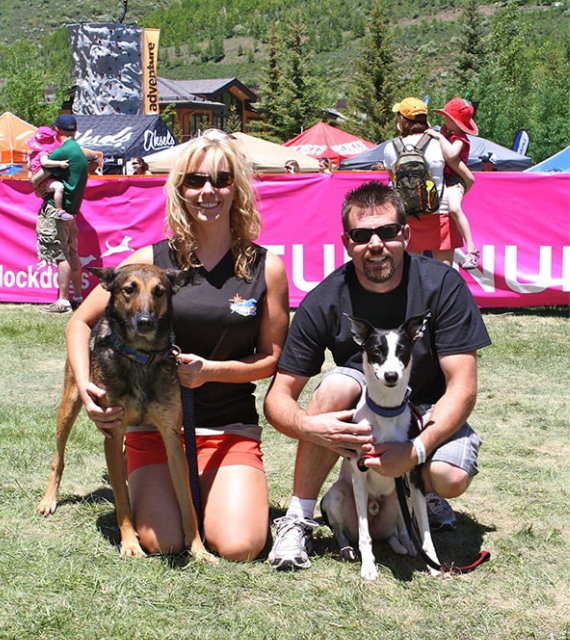 Experience Lianne & Bret's Passion and Dog Training Achievements in this Inspiring Video
Our Services
The Complete Solution
With over 56 years of combined industry experience, we offer a range of hand-picked services that will elevate your business to the top. Our solutions are designed to drive your success and give you a competitive edge in the pet industry.
Pet Biz Software
Don't lose potential customers again! Centralize communication. Convert leads effortlessly. Boost your reputation with positive reviews.
CAPTURE Leads
Effortlessly engage with customers through our user-friendly platform (mobile app & desktop), streamlining your communication processes without the need for multiple software systems. Capture all incoming leads effectively from phone calls, emails, SMS, Facebook, and more!
NURTURE
Efficiently nurture leads with our established ready-to-use campaigns, meticulously crafted for dog training businesses. Our automated personalized nurture messages will seamlessly follow up with clients and schedule consultations on your behalf.
CLOSE
Unlock higher conversions and sales with our comprehensive system. By fostering better client relationships through consistent follow-up and communication, and leveraging our sales pipeline and post-consultation nurture messages, you'll experience increased closing conversions and business growth.
Have any Questions?
Let's Schedule a Call!
Let's schedule a call to explore how our software solutions can drive your success. We're here to provide the answers and support you need to elevate your business to new heights. Don't hesitate to take the first step – book a call with us today and discover how our services can benefit your business!
Empowering Pet Professionals with Tailored Solutions
At Pet Biz Experts, we recognize the distinctive challenges faced by dog trainers, kennels, groomers and other pet professionals. That's why we have developed a comprehensive solution that encompasses software that caters exclusively to the needs of pet focused businesses.
Our passion lies in helping entrepreneurs like you thrive in the competitive dog training industry. With our customized solution, you'll gain access to the essential tools and unwavering support necessary to effectively nurture leads, close sales, and foster sustainable business growth. Bid farewell to generic, one-size-fits-all approaches, and embrace software that's meticulously designed to cater specifically to your business.
With a wealth of industry experience and a proven track record of assisting numerous successful dog trainers, we have created a game-changing software solution that delivers tangible results. Say goodbye to the frustration of chasing leads and welcome software that effortlessly carries the load on your behalf. Backed by our expertise in the dog training industry, our software is tailored to address the unique requirements of dog training businesses.
Join the league of accomplished dog trainers and unlock the potential of a software solution that perfectly aligns with your needs. Embark on your journey to success today…